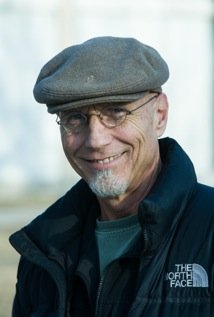 First studied experimental film at The Rhode Island School of Design followed by a four year tour in the Marine Corps serving as an engineer. The next eight years were spent studying at the University of Kentucky and the University of Arizona and finally receiving an MFA in Drama, Dance and Film. During his school years he founded "Tenth St. Danceworks" which took him around the world as a performer, choreographer, Technical Director and Filmmaker.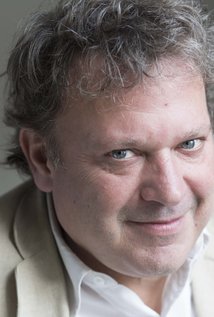 Dean is a producer, known for Kissed (1996), The Timekeeper (2009) and Falling Angels (2003).  His production company, Perfect Circle is a Vancouver based that has had its films programmed in festivals such as Toronto, Berlin, Sundance and Cannes, while working in partnership with companies such as Samuel Goldwyn, Wild Bunch, MGM, EOne Ent, and Warner Brothers (music).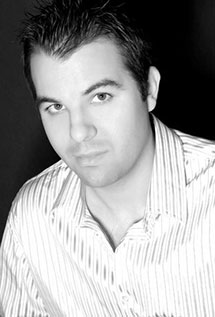 Ben grew up on the east coast and moved to Los Angeles shortly after college to pursue a career in entertainment & film. Since moving to LA, Ben has gained expertise in various aspects of the film business and valuable studio experience working at Sony Pictures and Lionsgate studios as well as in independent film distribution at Alchemy Entertainment (formerly Millennium Entertainment). He is now taking his passion for films to working on the producing and financing of independent feature films.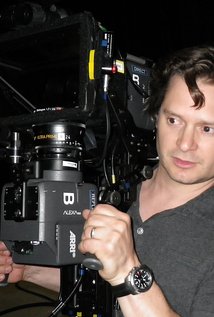 Demetri Portelli is a stereographer and stereo supervisor with over 20 years of camera experience in the film and television industry. He is a member of the I.A.T.S.E. International Cinematographer's Guild since 1998. Demetri has combined technical complexities of 3D photography with high level cinematography and filmmaking expectations delivering great results. His focus has been creative 3D storytelling rigorously defining depth, shape and screen placement to elevate his 3D projects and collaborations. His efforts won him numerous prestigious awards for his 3D images on Martin Scorsese's film Hugo and Jean Pierre Jeunet's first 3D film "The Young and Prodigious T.S. Spivet".  He has supervised the D.I. process of stereo films, "47 Ronin" for Universal Pictures in 2013 and "Billy Lynn's Long Halftime Walk" in 2016, to fine tune the 3D delivery of the project and maintain the director's vision for an excellent 3D story experience.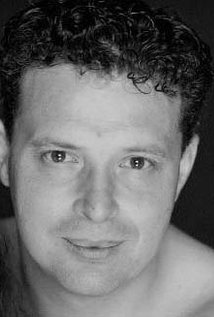 State of the art 2D & 3D media producer with solid knowledge of the entire process of movie, documentary and commercial production and post production extending into a profound insight of the development and distribution process.  Aside from formal education in Architecture and Visual Arts, Edward's wide range of training and experience includes, over six years as on-staff producer in the Jonathan Krane Group practicing the new art and science of producing and distributing motion pictures, twenty-eight years as a hands on independent film and media producer and head of his own production services and production company, WORLD ENTERTAINMENT. 
An award-winning and BAFTA shortlisted writer, producer and story editor Chris is CEO of 1066 Productions.  Chris is next scheduled to film the sci fi feature Mortal and the action/thriller Reflex Action, shooting in Summer 2016.  He specialises in biopics and genre films, seeking out only the most exceptional stories with true global appeal. Other projects include Canadian thriller Bad Town, baseball biopic Effa directed by Penny Marshall (Big, Awakenings, A League of Their Own), Manchester United biopic The Busby Babes (which he co-wrote) and several documentaries.  Chris most recently completed work as a writer on the multi-million selling game Prison Architect for Introversion Software (with whom he worked on the Channel 4 project Chronometer) and is the writer for SableFilms International on their forthcoming feature Suki 3D.
Paul is an award winning writer for many years, with experience screenwriting and producing for feature and shorts.  He consulted on a wide range of scripts, including the screen play adaptation of THE AFFIRMATION and THE REST IS ILLUSION. Other works are in production or pre-production through Genesis Plus, Accidental Films, Burnt World Productions and SableFilms International.  He has garnered industry attention with SYNTHETIC CONSCIENCE, MALEVOLENT. 
Mikhail Petrenko is a Toronto-based cinematographer with a passion for compelling visual storytelling. He received his BFA with specialization in Cinematography from the University of Indianapolis and York University's Department of Film. His work has screened at festivals worldwide and across Canada, including Cannes, TIFF, Los Angeles, New York, Honk Kong, Vancouver, Amsterdam to name a few. Mikhail's most recent credits include the feature film Pearls of the Far East, which had tremendous success in theatrical release across south east Asia bringing Mikhail three prestigious cinematography awards from Geneva Film Festival, Dallas Asian Film Festival and California Independent Film Festival. Most Promising Cinematographer (BNFF '10) and the World Cinema Cinematography Award at Amsterdam Film Festival '10.
Bob Johnston is a 30-year veteran of the entertainment production and marketing industry. He began his career managing all aspects of Live Event Production, Marketing and Promotion and quickly transitioned into the production management of Television programs, Commercials and Feature Films. Bob is based in Los Angeles and is involved as an Executive Producer or Consulting Producer on many projects slated for traditional theatrical and television distribution as well as newly created social environment exhibition models.